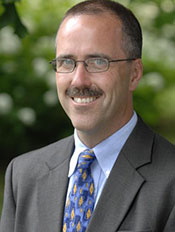 The District Attorneys Association of New York (DAASNY) installed a new President and Executive Board. Washington County District Attorney J. Anthony Jordan was sworn is as President of the Association.
"I am honored and humbled to accept the responsibility of serving as President of DAASNY. I know that I am a better prosecutor because of the collective brain trust of this organization. I am grateful for all of the valuable ideas that are shared amongst prosecutors from offices big and small from all over our wonderful and diverse state. The intelligent discussions and exchange of information with my fellow District Attorneys has helped me borrow ideas to create better programs and procedures in my own county. I hope to continue to work with my fellow members to provide for better delivery of fair and equitable justice," said President Jordan.
There are 62 elected district attorneys in New York State, one for each county. Click here to find your district attorney.